I see you standing in front of the fridge.
You're already hungry.

You want the perfect salad (who can blame you – you deserve it!). You know the one I am talking about – looking so good all your Instagram followers will turn red after seeing it, tasting so divine you wonder if you were really the one who made it!
That's where Building the Perfect Salad: A Lesson on Flavor and Texture comes in. It is a lesson that will forever change the way you see your salad.
Let's take those boring everyday vegetables and transform them into something amazing!

And with the help of three handy dandy printable cheat sheets I've included, you'll plan out scrumptious salads in seconds flat!
Are you ready to make the best salad you've ever eaten?!
Enter your email now!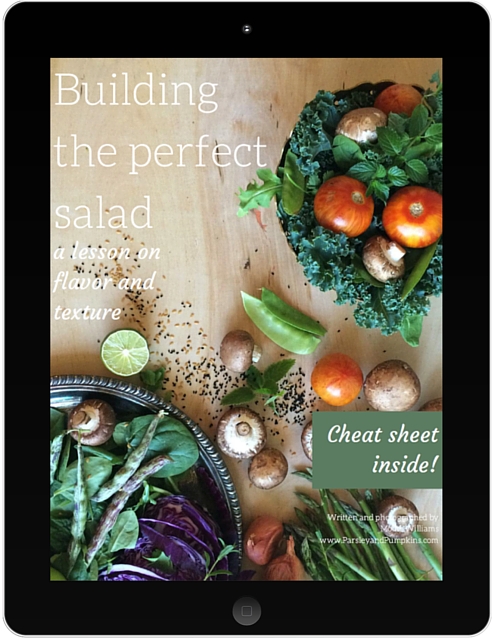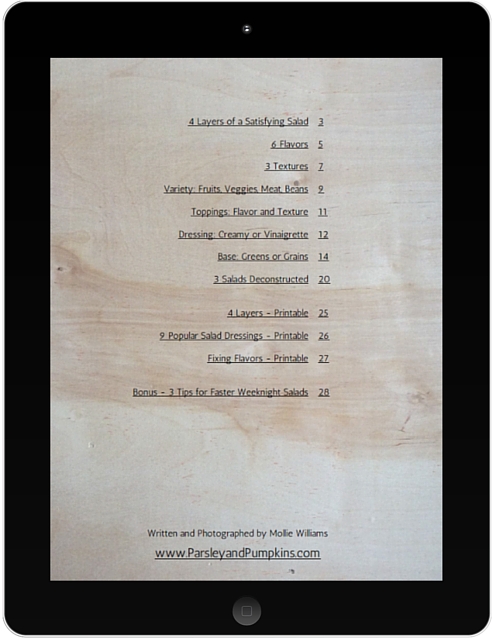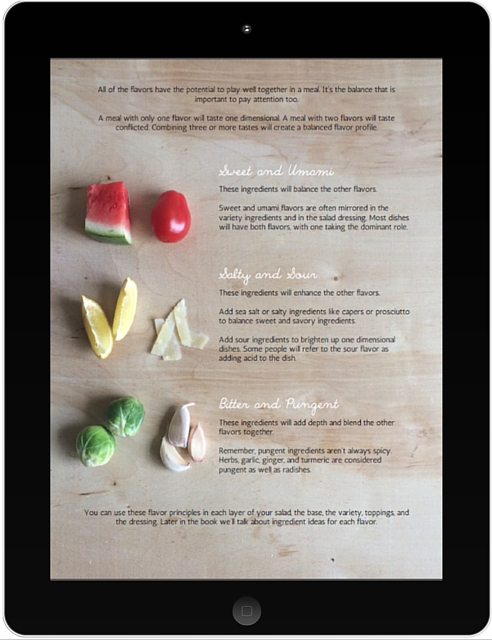 Building the Perfect Salad: A lesson on flavor and texture is a 30 page PDF ebook. You'll receive the download link along with some tech tips in your email inbox. The PDF contains full color images. The 3 included printables are in plain black and white with no images to conserve your printer ink (I hate wasting printer ink).