Nutritional Therapy for hormonal health and menstrual cycle conditions
Fertility | PCOS | Painful Periods | PMS | Endometriosis | Pregnancy | Hormones
Experience painful menstrual cycles?
Want to prepare your body for pregnancy?
Want to lose weight?
Have PCOS?
Have eczema or dry skin and hair?
Have an autoimmune disease?
Feel tired and worn down no matter what you do?
If the foundations of good health are out of whack - your hormones will be too!
Your nutritional foundations support all of your body's functions.
All of your systems are intertwined. This is actually really good news!
By strengthening your foundations, your body will have the energy and materials it needs to heal itself. All of the crazy symptoms you've experienced your whole life (eczema, constipation, acne, weird menstrual cycles, the list goes on) will resolve themselves gracefully.
If you've been struggling with the same symptoms day in and day out, it's time to look at your foundations.
Nutritional Therapy is like working with a private investigator for your health.
Your body is completely unique. The way it handles stress is unique. The way it reacts to a lack of nutrition over a lifetime is unique. This means that no two people have the same nutrient requirements, because no two bodies are exactly the same!
After our visit you'll know exactly what your symptoms mean, what is causing them, and what to do about them!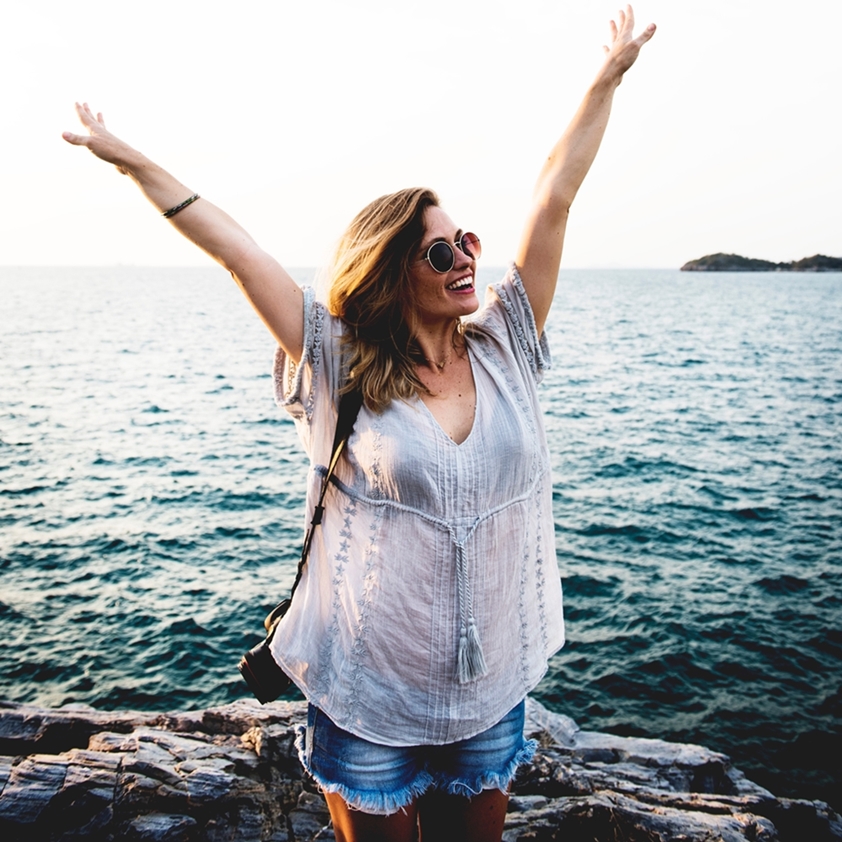 Ready to get some answers?
Ready to make real changes in your life?
Ready to feel healthy and vibrant every day?
Are you ready to feel amazing in your own body!?
Discover the root cause of your symptoms and how Nutritional Therapy can support you in regaining your vitality so you can focus on living your best life!
Nutritional therapy is a perfect fit for you if you...
Need to balance your hormones

Are actively trying to conceive or already pregnant

Aren't trying to conceive and want to prepare to have a baby in the next few years

Have a fertility issue such as PCOS, amenorrhea, or short luteal phase

Have a hard time sleeping through the night

Have seasonal allergies or frequent colds

Have taken multiple rounds of antibiotics

Have inconsistent or uncomfortable digestion

Are quitting smoking or decreasing your alcohol consumption

Need coffee to get you started and keep you going

Crave sugar and can't skip dessert

Are starting to experience menopausal symptoms

Want to increase your libido

Want to decrease mood swings

Have family history of diabetes, cardiovascular disease, or cancer

Experience anxiety or depression

Get frequent headaches or migraines
Together we'll tap into your body's innate intelligence to identify stressors, weaknesses, and deficiencies. And together, we'll create a plan to remove the stressors, strengthen the weaknesses, and bring your nutrient status to optimal levels .

Who is nutritional therapy NOT for?
Anyone who is not willing to change their diet or lifestyle to optimize their health.
Nutritional therapy is not for someone looking for a quick fix. If you're not ready to remove processed foods from your diet, you may not be ready to work with a nutritional therapist. I always suggest trying out an elimination diet, such as Whole30 or 30 Day Sugar Detox, before working with a practitioner.
Packages & Programs
6 Month Package
Initial deep dive analysis

Food, supplement, lifestyle recommendations

Check in meetings every two weeks for 1 hour

Support with lifestyle, mindset, habit change, recipes, etc

Access to the Everyday Fertility course, to learn how to chart your fertile signs

Access to the Build a Better Salad course, for cooking inspiration

Recommendations for functional lab testing as needed (price of lab tests are not included in package)
The price is $250/ month. You can cancel any time. I recommend 6 month commitment to get the best results.
Simply click the Book Now button in the form below to schedule your first session where we'll review all of the intake paperwork needed to get you started.